Annual Maintenance Contract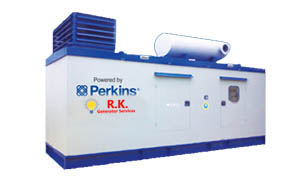 R.K Generators Service is a new name synonymous with Power. It stands tall within the Indian Power Generation Sector, delivering complete turnkey Electrical solutions via GENERATION, DISTRIBUTION to ELECTRIFICATION. An Industry leader in the field of setting up Diesel base Captive Power Plants upto 20MW featuring its corporate office in noida sec 5. it has leveraged its relationship with Ashok Leyland Ltd. to capture a majority market share. The Company features a wide blue-chip customer base and also operates through multiple manufacturing facilities across India and targets on Diesel & Gas Generators, HT & LT Switchboards, Transformers and also Turnkey EPC contracts.
We offer DG set maintenance for different kind of generators. Our vast experience in neuro-scientific generators has provided us using the expertise of handling and repairing many generators, With the help your experienced and qualified staff, we're able to provide reliable, efficient and quick maintenance of different varieties of DG generators.
We have a team of engineers with experience and sound knowledge in this industry.
Along with all types of spares, we provide the fastest response and thus just be sure you remain tension free and the electric generator sets keep running for years ahead.
Our Annual Maintenance Contract (A. Mireille. C. ) services are available at inexpensive rates makes you Tension free as far as Gensets are Concerned.
Just in case you feel any problem in this regard, kindly give us a phone enabling our service engineer to solve your problem and help stop decrease of your production due to electrical power cut and non working of your respective captive power unit.